Scene of crime fingerprint cases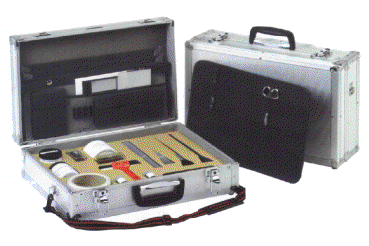 Custom offer two standard SOCO cases, that were produced after researching police force requirements throughout the UK.
Both cases are supplied with an instrument board; document portfolio, and base foam for self cutting instruments to fit (instructions supplied).
Ref. 93131 Black Polypropylene Size: 480 x 335 x 140mm Weight: 3.5 kg.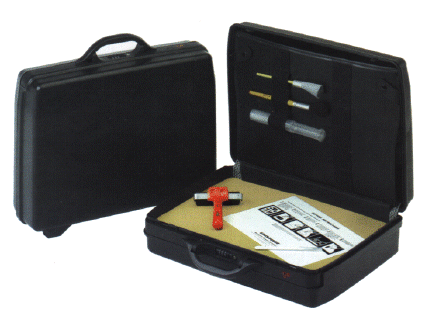 Ref. 9602T Aluminium faced Size: 450 x 340 x 150mm Weight: 2.8 kg
Should you require cases to your specification, please phone to discuss with our technical staff on: -
01992 764545