Computer Bags and Cases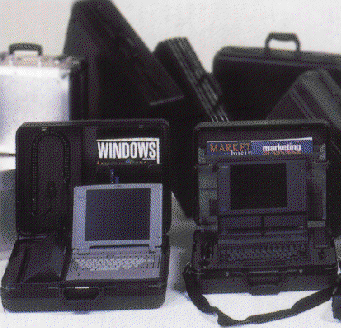 We are able to supply powered protective carrying cases and padded bags. The models shown here will take most note book computers associated printers and mains adapters.
From the simple carry bag through the field proven aluminium transit cases to the custom built powered workstation, our aim is to offer complete mobility and total protection to your portable systems....
...whatever they may be.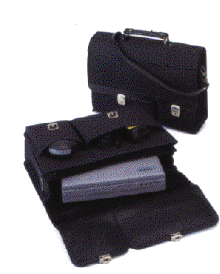 With the competitive world of business moving every faster, the need to keep pace becomes even more challenging. Custom Cases vast experience in the field of mobile workstations can help you meet this rugged briefcase - and all to your exact specification.